Massage Therapy in Murrieta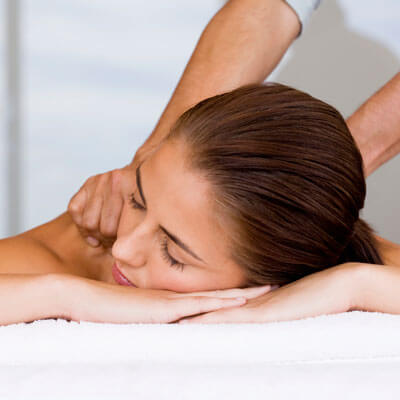 Are you suffering from aches, pains or tension? Is stress taking a serious toll on your well-being? If so, maybe it's time to consider scheduling a healing massage. Available in-house at Donohoe Chiropractic, our experienced practitioners can assist you with a range of different techniques.
The nerves, joints and muscles of your body are all connected. If there is dysfunction present in any of these, it will affect how the others operate. If your muscular system needs support, massage therapy may be a great option for you.
Get the Massage You Need
Your massage will be tailored to your needs. Our massage therapist is highly trained, efficient and effective, making sure to address your problem areas. Massage can break up adhesions and trigger points or lengthen tight muscles. You can have a more therapeutic form of deep tissue massage or a lighter, relaxation-style massage.
Combining Chiropractic and Massage
If you're a chiropractic patient at our clinic, your doctor will collaborate with your massage therapist on your case. Our therapist can review your notes and speak with your chiropractor on what needs to be done and what the outcomes are following your massage. We'll work together to make sure you get the greatest benefit from our combined care.
Prenatal Massage Therapy
Prenatal Massage is a nurturing massage that focuses on the special needs of mothers-to-be during pregnancy. Positioning, pillows, and cushions are used to enhance support, decrease pressure and increase relaxation for both body and mind. Mother and baby share in the benefits as stress and tension melt away, leaving you feeling balanced and energized. Relief of stress on feet, ankles, lower back, and neck, as well as reducing swelling, are all benefits of a Prenatal Massage. See spa for restrictions.
Massage for Kids and Student-Athletes
You might think of massage as something that only adults do. Children of all ages, however, can get great benefits from having a massage. Toddlers who are toe walkers tend to strain their calves. Youth athletes who participate in dance, gymnastics and more are tough on their bodies. From kids all the way to senior citizens, everyone can be a candidate for massage.
Book Your Session Now
Call our team today to schedule your appointment for massage or book online!
CONTACT US »
---
Massage Therapy Murrieta CA | (951) 677-6500