Donohoe Chiropractic Reviews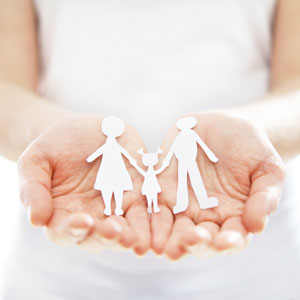 What Our Murrieta Patients Say
At Donohoe Chiropractic we love when patients share with us their feedback and comments after chiropractic care. Please read our patient testimonials below to see what other people have achieved through their tailored treatment plans with us.
Share your stories too! Click here to send us your feedback so that we can help to spread the word about the benefits of natural Donohoe Chiropractic care.
For more information, or to schedule an appointment contact us today.
---
Amazing Experience
I just had the most amazing experience with Dr Donohoe. He explained everything in great detail. He is so knowledgeable and gentle with the babies. He treated our precious baby girl with the most gentle touch. She loved him! She kicked and laughed. I am sad I waited so long to come in. Amazing service. Beautiful office. Highly recommend!
Tammy V., Riverside
Warm and Welcoming
I had a malpositioned baby at 38 weeks pregnant and called to make an appointment because I heard great reviews about the doctor. They made a priority to get me in and my back pain was relieved right after I left. I went back the next week and my baby was positioned correctly. I again got adjusted and within that first week I went to my second appointment with only half of the problems/adjustments that I had the week before. They are very warm and welcoming and made the effort to get me in and scheduled when I needed to! Thank you!
Melissa A., Murrieta
Knowledgeable and Professional
After suffering from terrible back pain my last month of pregnancy, I decided to give Dr Donohoe a try. In addition, I just found out my baby is breech and I'm 36 weeks pregnant. Hoping he helps with both! Today was my first appointment and I was impressed by the doctor's consultation and technique. He's extremely knowledgeable, professional and took his time with me. The adjustment was far less scary that the old techniques of pushing and popping, and I'm very relieved I went. I look forward to my next appointment and am feeling optimistic!
Stacy Q., San Diego
Practice is the Best!
Dr. Donohoe and his staff are the best. My daughter was struggling with speech issues and sleep issues and two years ago we saw Dr. Donohoe for the first time (when she was only 3). Now she's 5 and one of the top students in her class. I know that Dr. Todd's expertise has helped her to thrive and I am very grateful.
Kristen G., Wildomar
Extremely Grateful
My son is 18 months and I have always worried about his neck and head from his difficult delivery. He had challenges sleeping soundly or even waking up would consist of excruciating screams. I brought him to see Dr and there were areas of his neck and cranium that were not aligned and could cause discomfort. By the next day my son was a completely different baby! He was happy, energetic, napped amazingly (almost 3 1/2 hrs) and that night he never woke up once. I can't express my gratitude and relief. As a mom we never want our babies to be in pain. There is NO price tag for their comfort and sleep! Thank you Dr and staff!
Amanda C. Murrieta
Great Help
Dr. Donohoe has greatly helped both myself and my 3 month old son! I went in for an adjustment at 37 weeks pregnant for crazy back pain and planned to see him throughout my pregnancy, by 5 days later my son was born! Now my son sees Dr. Donohoe for tightness in his neck. He has greatly helped us with our breastfeeding journey!
Claire E.
Exceeded Expectations
I have always heard how exceptional Dr. Donohoe is, but he truly exceeded my expectations. He was so gentle with my precious little baby. He explained in great detail exactly what he was going to do. Our family greatly appreciates him.
Tammy G.
Highly Recommend
I've taken both of my boys to Dr. D! He helped my baby immensely with his reflux and gas. My older son has a speech delay. I had him adjusted and his cranial nerves were off. He worked on them and lo and behold my oldest has started talking more. He is thorough and takes his time! We highly recommend him!
Shannon J.
Amazing Doctors
Donohoe Chiropractic (we have seen both Dr Wilder and Dr Donohoe) have been amazing with helping treat my two kids. My daughter had major digestive problems and was diagnosed with failure to thrive even at one point, but both Dr Wilder and Dr Donohoe helped us get to the root cause of her problems with adjustments, labs and dietary changes. She is thriving and we continue to come in for adjustments every so often.
Melissa B.
Trustworthy Practice
Amazing and loving practice. My newborn son suffered from reflux and extreme gassiness. He was in pain and after a few visits, Dr.D was able to give my poor baby relief from his pain. My entire family is treated by this practice, because they are trust worthy, respectful and nurturing.
Shaunnette H.
---
Donohoe Chiropractic Reviews | (951) 677-6500