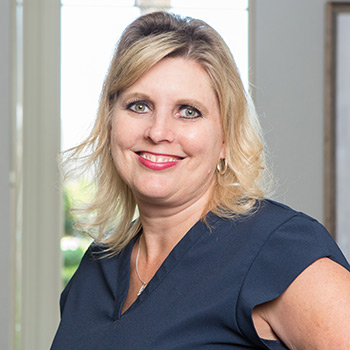 Meet Dr. Kristine Wilder
Seeking New Ways to Live Healthier
Growing up in a chiropractic family, Dr. Wilder chose the natural path for her health care. She and her brother were active in baseball, soccer and swimming, and the resulting sports injuries responded to chiropractic care. They're both now chiropractors who attended Los Angeles College of Chiropractic. "I saw modern medicine lead to the downfall of my mom's health. It made me look for alternative ways to treat our family and others around me, helping them to maintain a healthier lifestyle naturally without the use of medications."
Obtaining a Natural Health Education
Dr. Wilder completed her Doctor of Chiropractic in 1999. During her time in school, she had the opportunity to treat patients in the student clinic. It gave her the chance to hone her skills on people with an array of needs, including more chronic issues like autoimmune disorders. She's also completed an 800-hour course in Applied Kinesiology. With a range of skills, Dr. Wilder enjoys helping anyone and everyone, including expecting moms, senior citizens and children.
Each patient is an individual. Every time I see someone feeling better, it makes me proud, and my goal is to create these success stories.
Enjoying the Murrieta Community
Dr. Wilder has lived in the Temecula Valley since 2004 and joined Donohoe Chiropractic in 2016. She and her husband, who is a principal, have three children that range in age from university student to elementary school pupil. They like to go camping, hit the beach and travel together. The two older children are involved in a volunteer program at the San Diego Zoo, so their family spends a lot of time there, as well as with sports in the local area. Contact our office today to get started! We offer Saturday hours for your convenience.
---
Dr. Kristine Wilder | (951) 677-6500